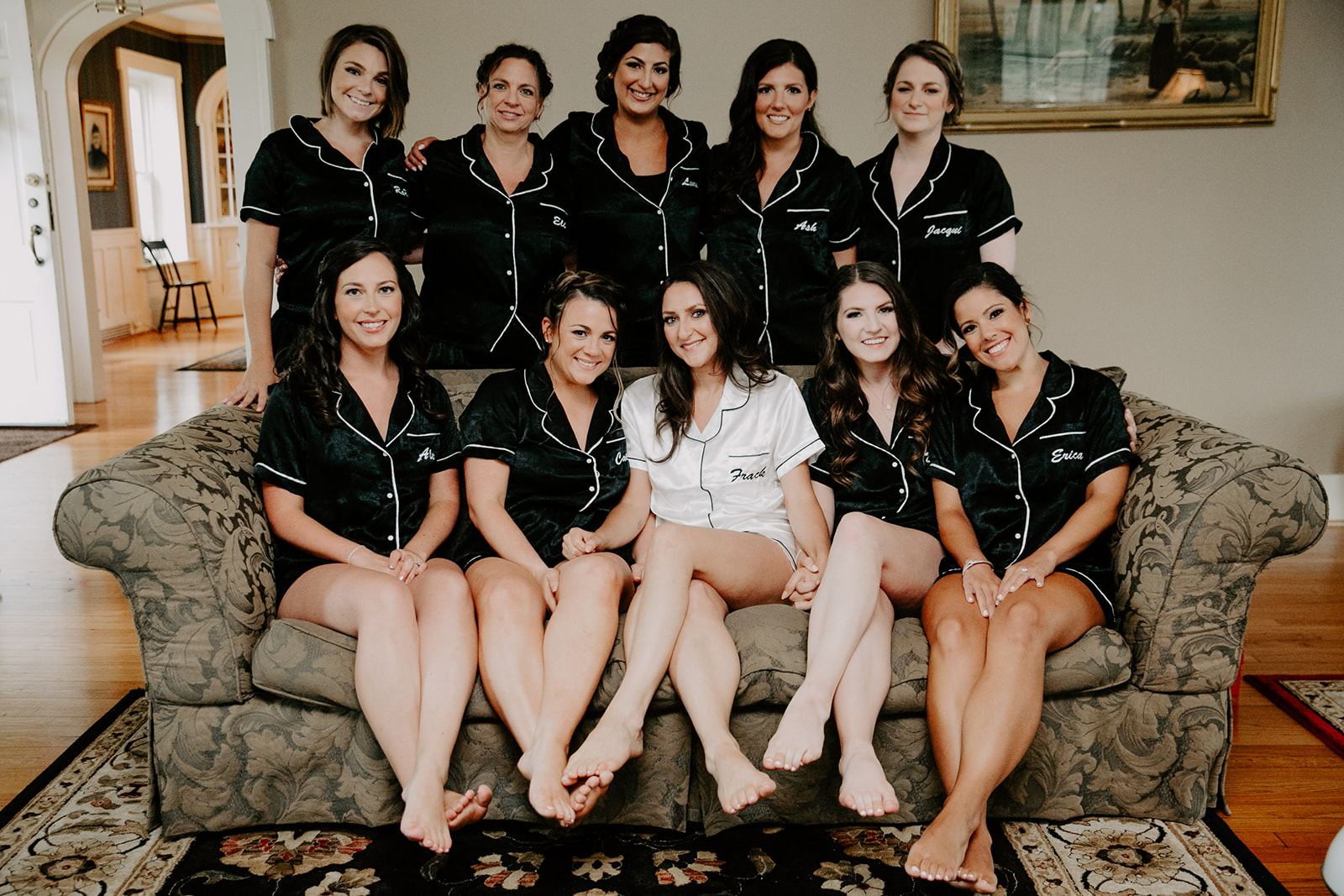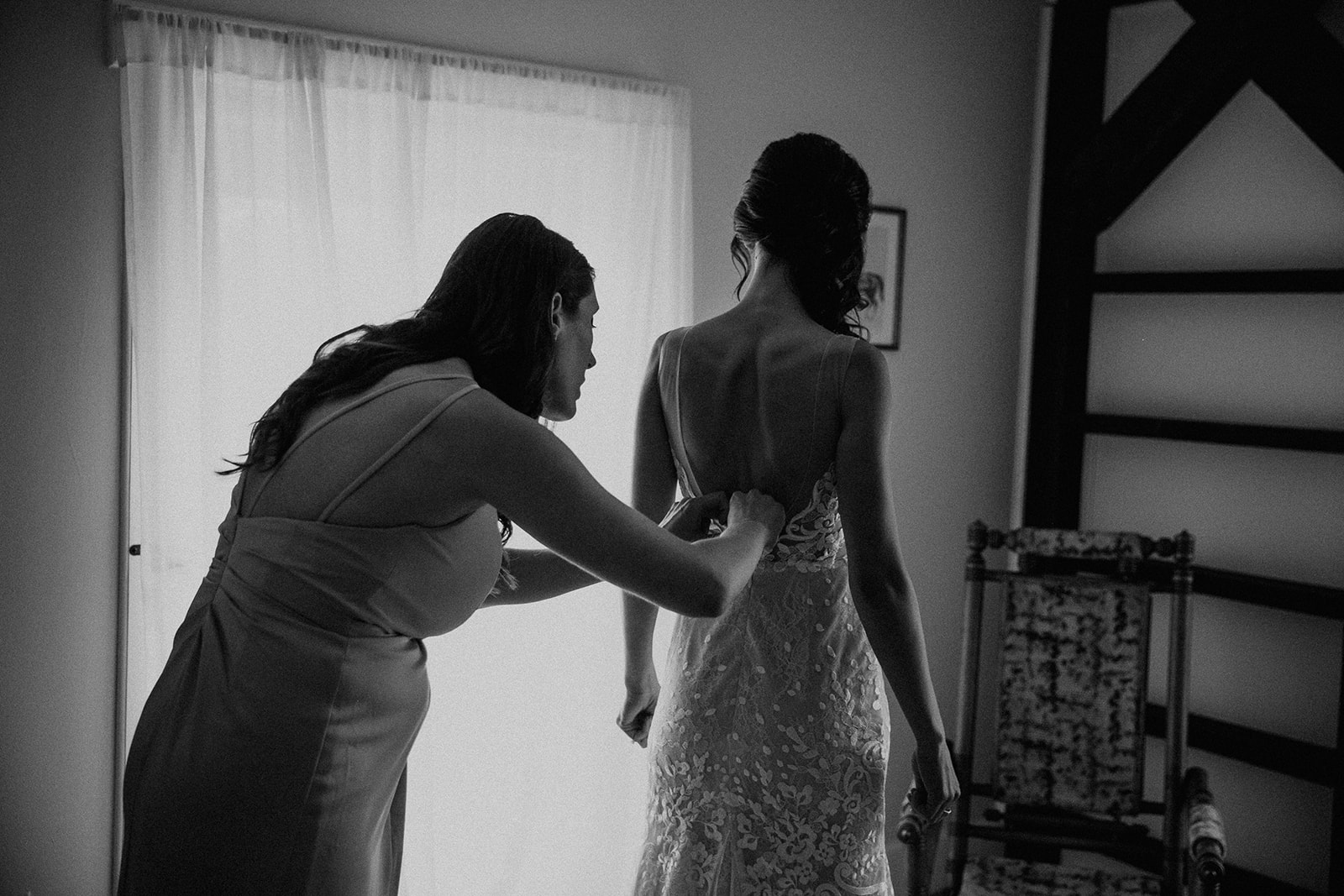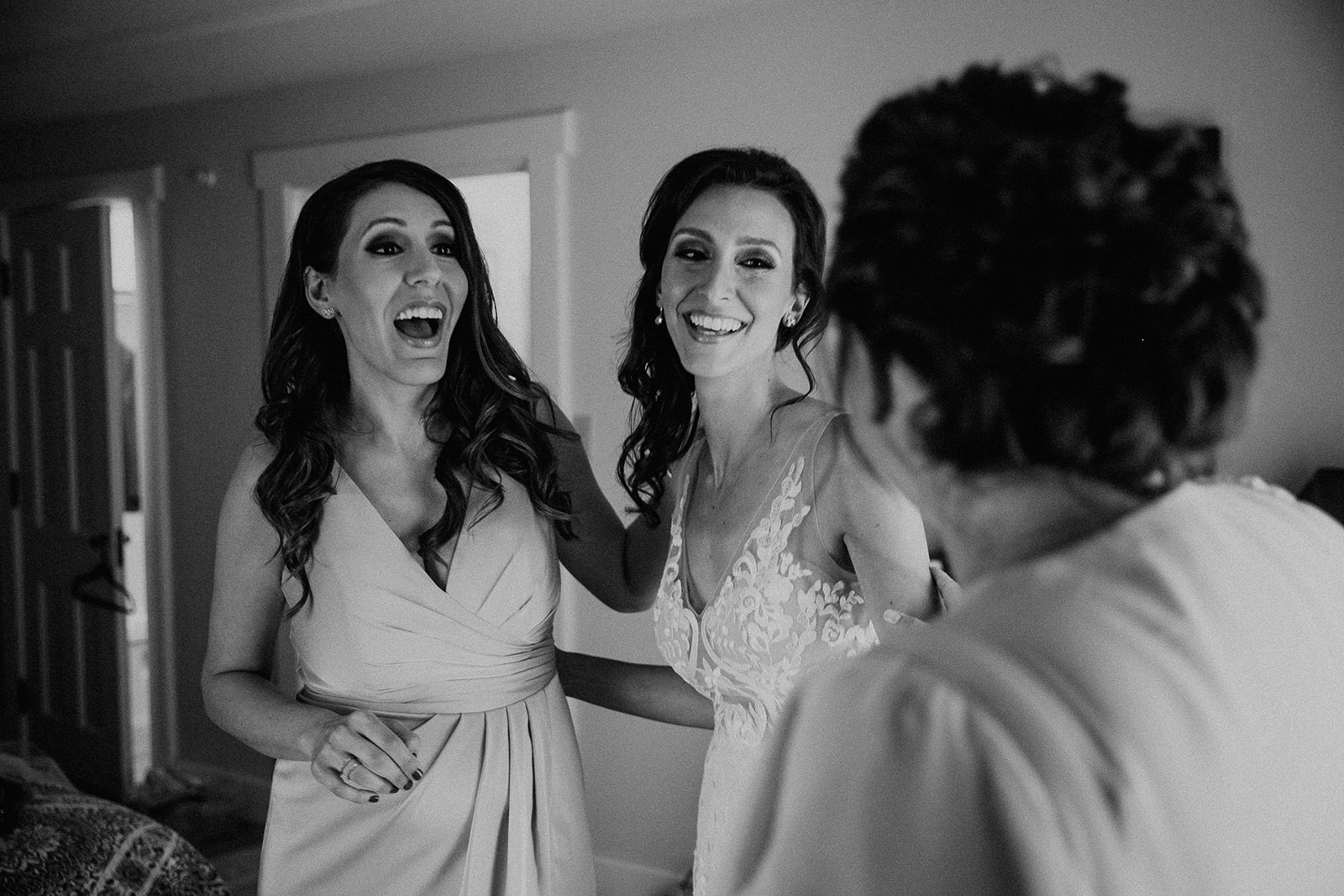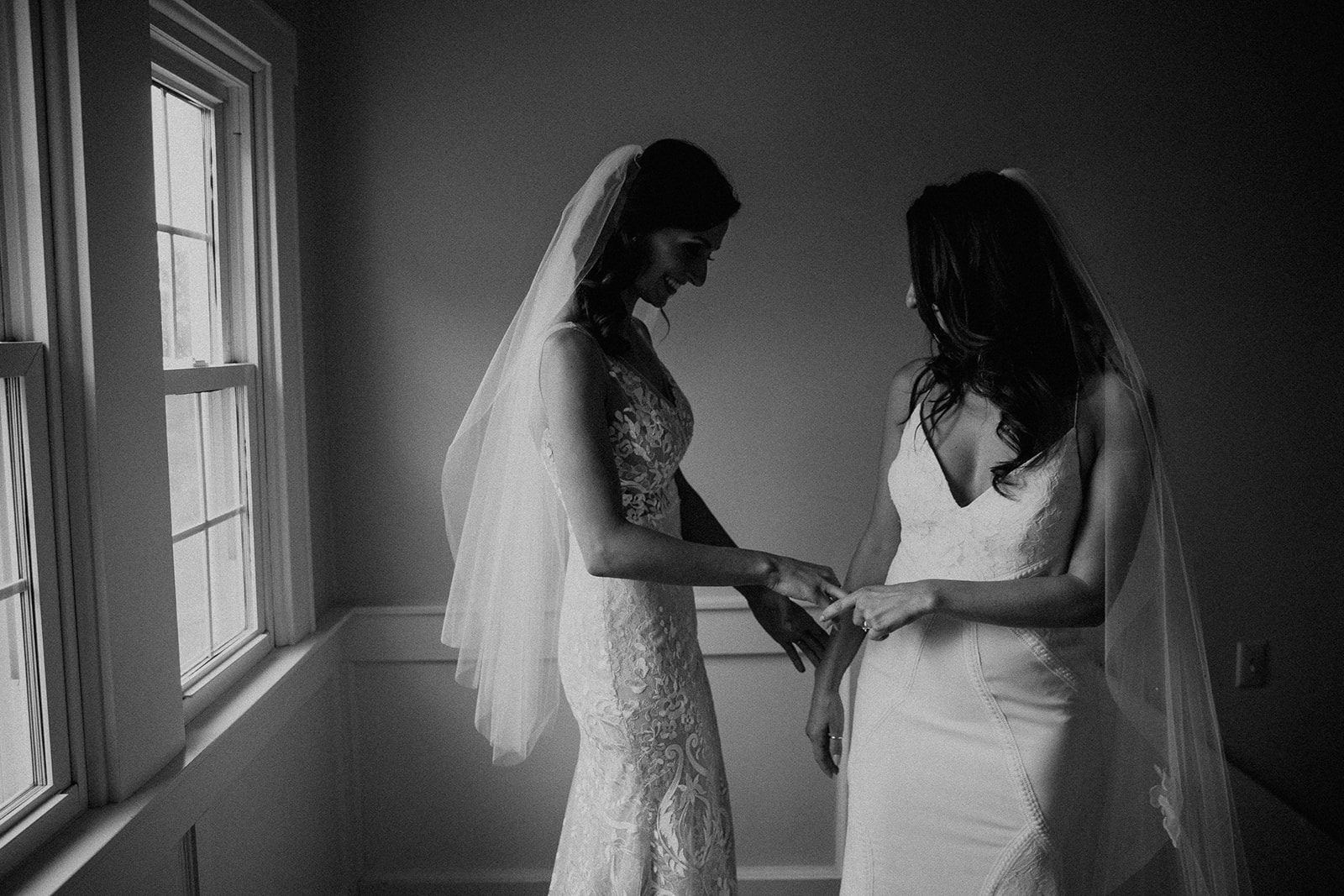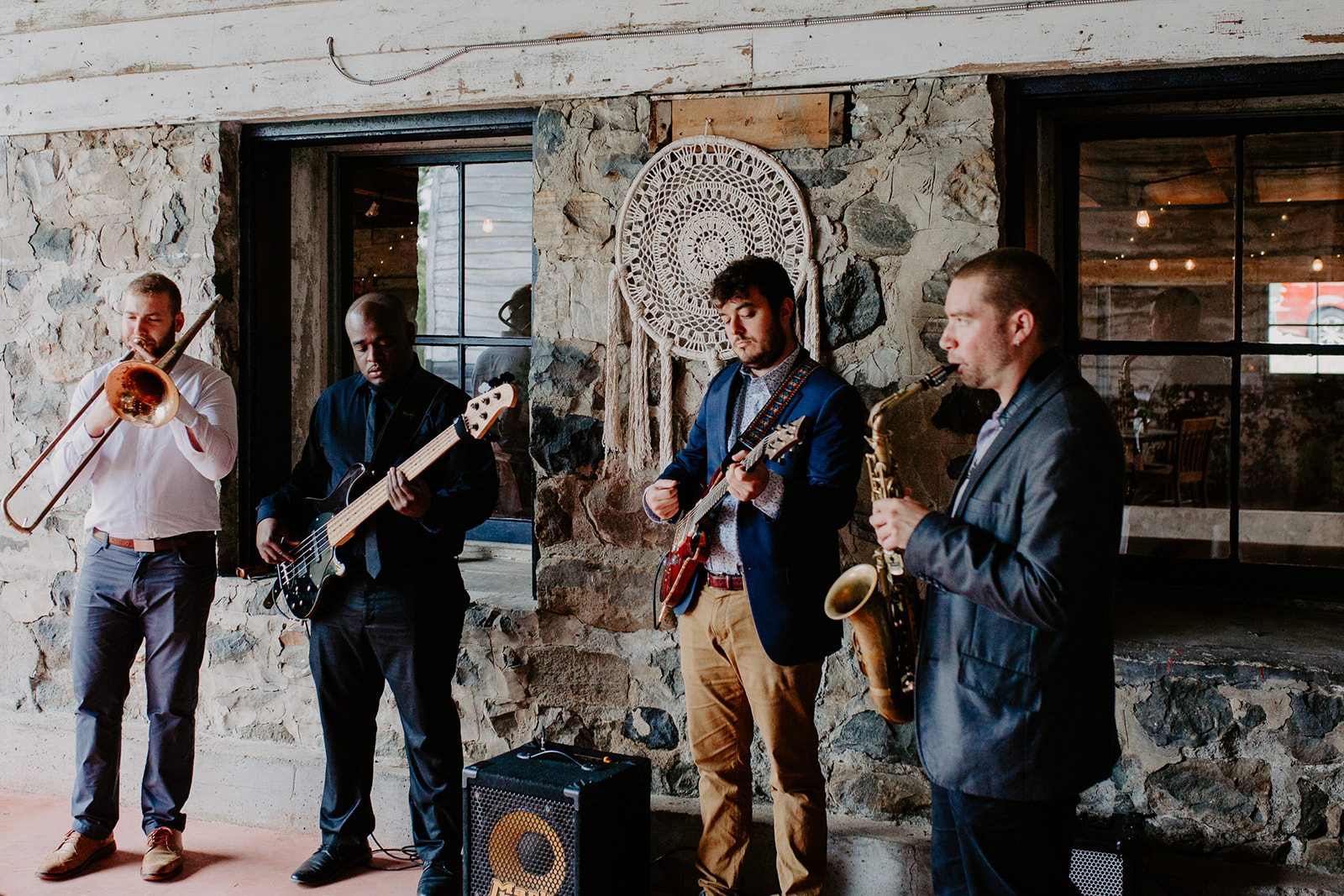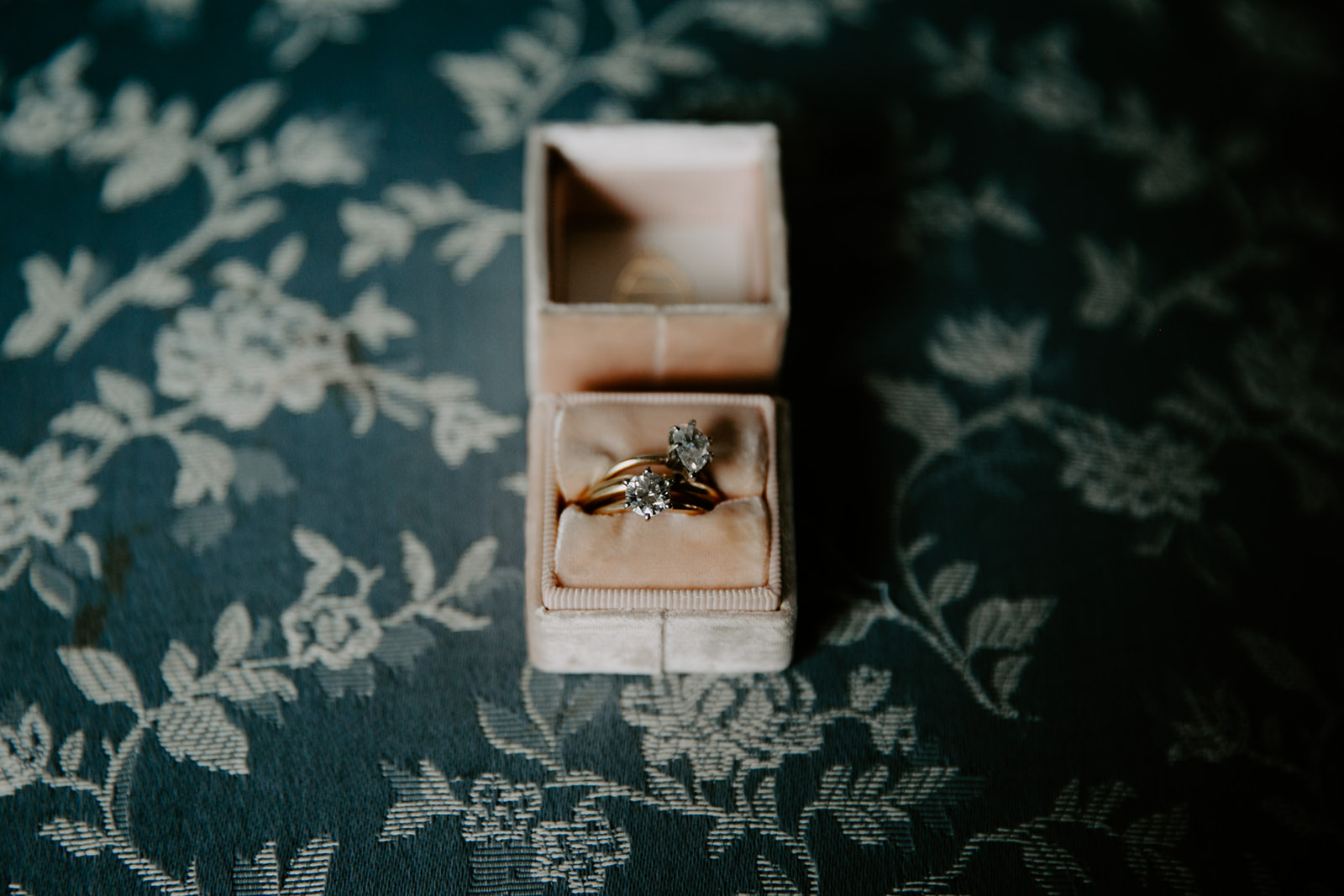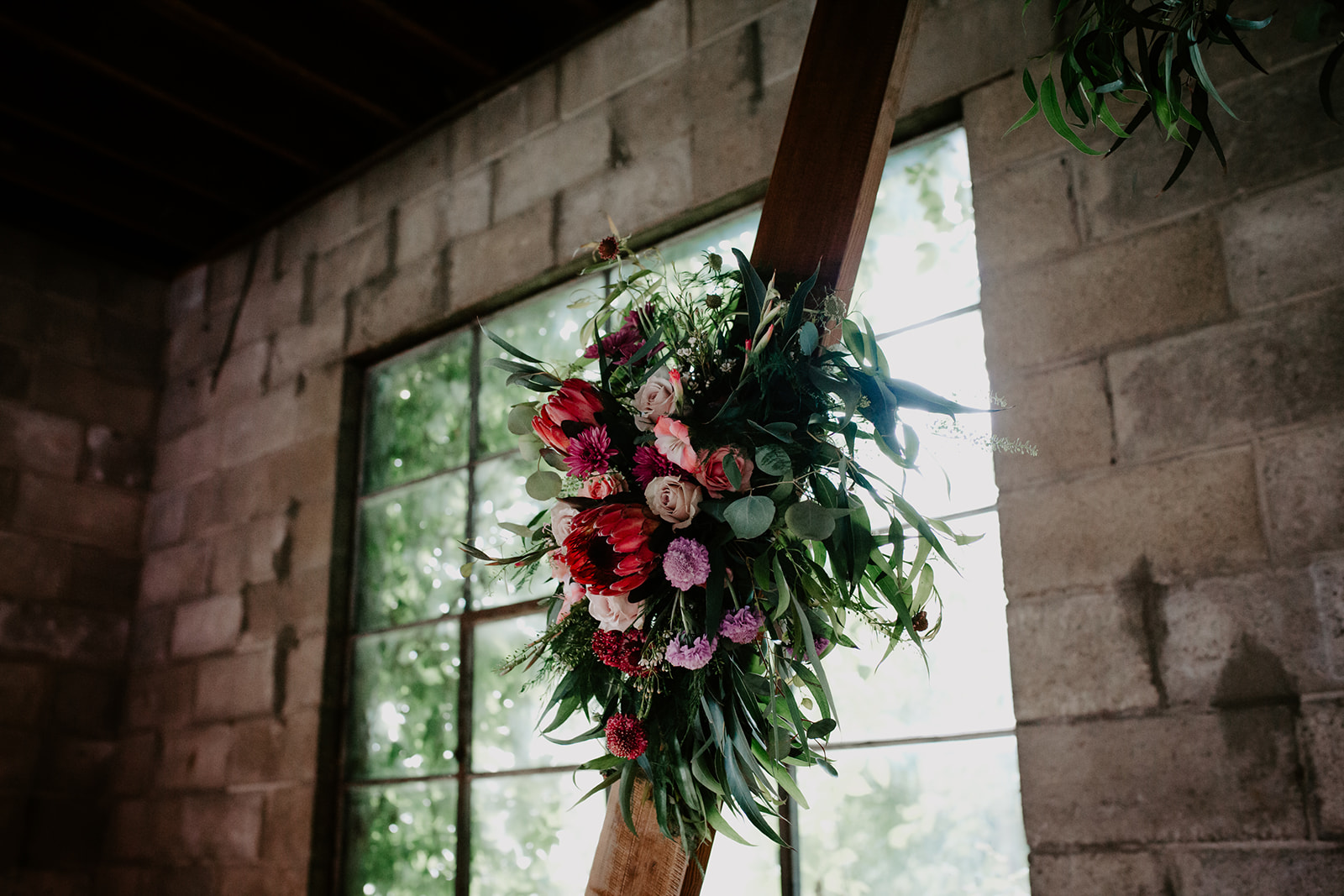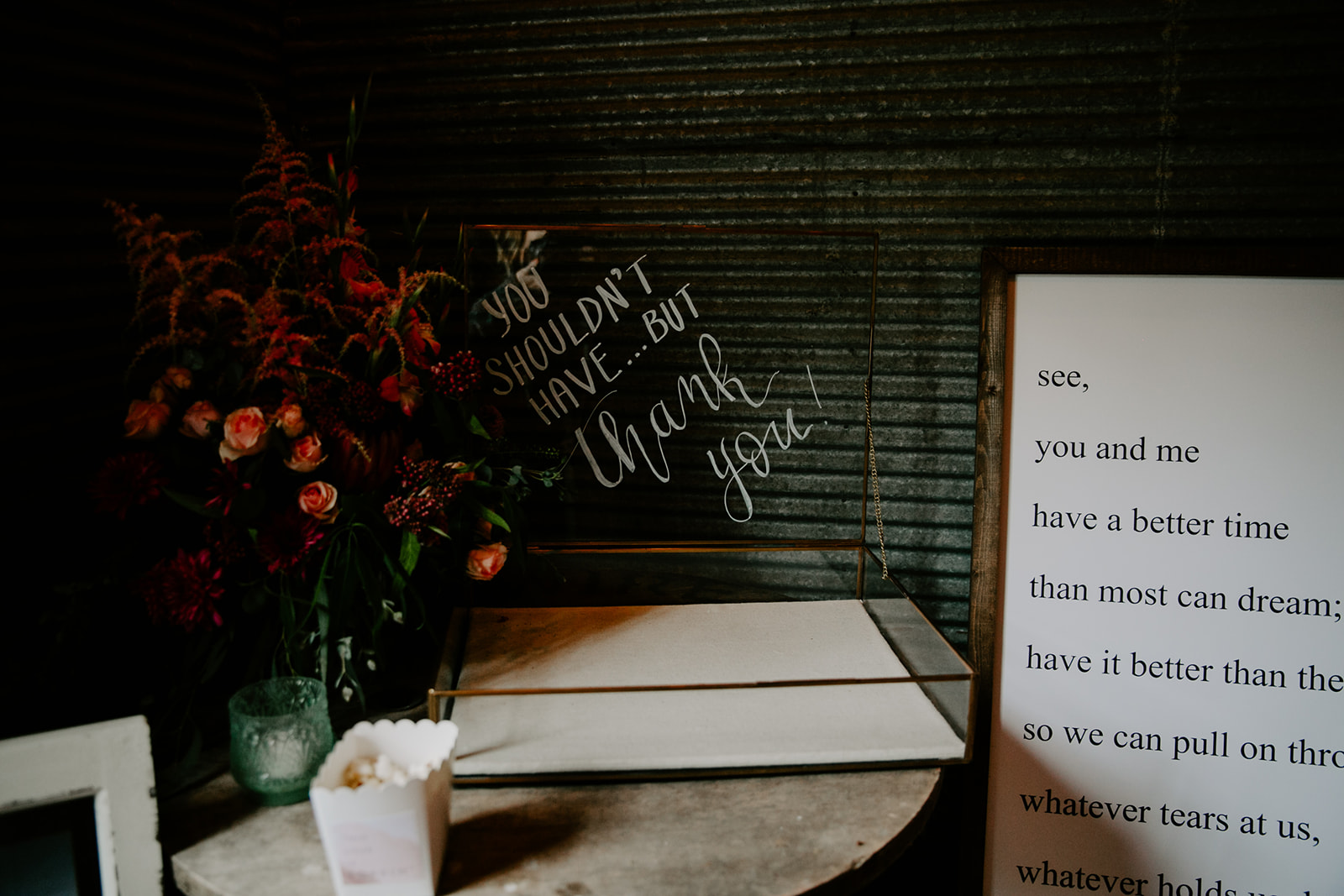 This one has been under wraps but we can finally show everyone the AMAZINGNESS of Chelsey and Alyssa's Wm. H. Buckley Farm wedding. We've been tight lipped due to the wedding being featured in Jan/Feb issue of BRIDES magazine.
I'll never forget when Chelsey and Alyssa came up to our offices with Alyssa's mom and grandmother. We hit it off immediately and I knew I had to be a part of their special day. After all of our planning the day finally came but it wasn't the day that we had envisioned. It was pouring outside. We had all of our umbrella's ready to go but in the end we decided to implement the rain plan and bring the ceremony inside. It ended up being one of the most special and intimate ceremonies I've ever been witness to. From the handmade arch that Chelsey's stepfather made, to the gorgeous flowers from Samantha Nass Floral Design to the epic readings which included Justice Anthony Kennedy's closing opinion on the legalization of same-sex marriage. - there was not a dry eye in the place!
The rain finally stopped and guests were able to enjoy the outside quad and pavilion area for cocktails before heading upstairs for dinner. The ladies went into their first dance after being announced and it was truly a magical moment. Backstory, Chelsey and Alyssa started coming to the area to see Dave Matthews Band at SPAC (Saratoga Performing Arts Center) in Saratoga Springs, NY. When the song, "You and Me" came out in 2009 the ladies used to dance to it alone in their living room, their relationship still very much a secret. Now, on the night of their wedding, the past and present came full circle and the girls danced to "You and Me" for their first dance as wife and wife. Needless to say, everyone in the room were a puddle of tears. The song has a very special place in my heart as well. It's the first song that I would sing to my babies when saying good night. I sang it every single night for years (god I miss those moments - now they're tweenagers!)
The Silver Arrow Band had everyone partying until late in the night while the bartenders had the tequila flowing all night long.
Chelsey and Alyssa - it was one of the biggest honors of my career to have been a part of your beautiful day. Love and miss you ladies. See you at DMB this summer :)
Wedding Planner | Wendy Lawrence Weddings & Events
Venue | Wm. H. Buckley Farm
Florist | Samantha Nass Floral & Event Design
Catering | Airstream Catering
Alyssa's Dress | Tara Lauren
Chelsey's Dress | Lovers Society
Bridesmen Attire | The Black Tux
Stationary | Hudson Paperie
Rentals | Rain or Shine Tent Company
Wedding Cake | Oh Goodness Cakes
Ceremony & Reception Music | Silver Arrow Band
Photo Booth | Snapshots Photo Bus & Booth