Emily & Cameron • July 3, 2016 • National Museum of Racing & Hall of Fame • Saratoga Springs, NY
Photography by Elario Photography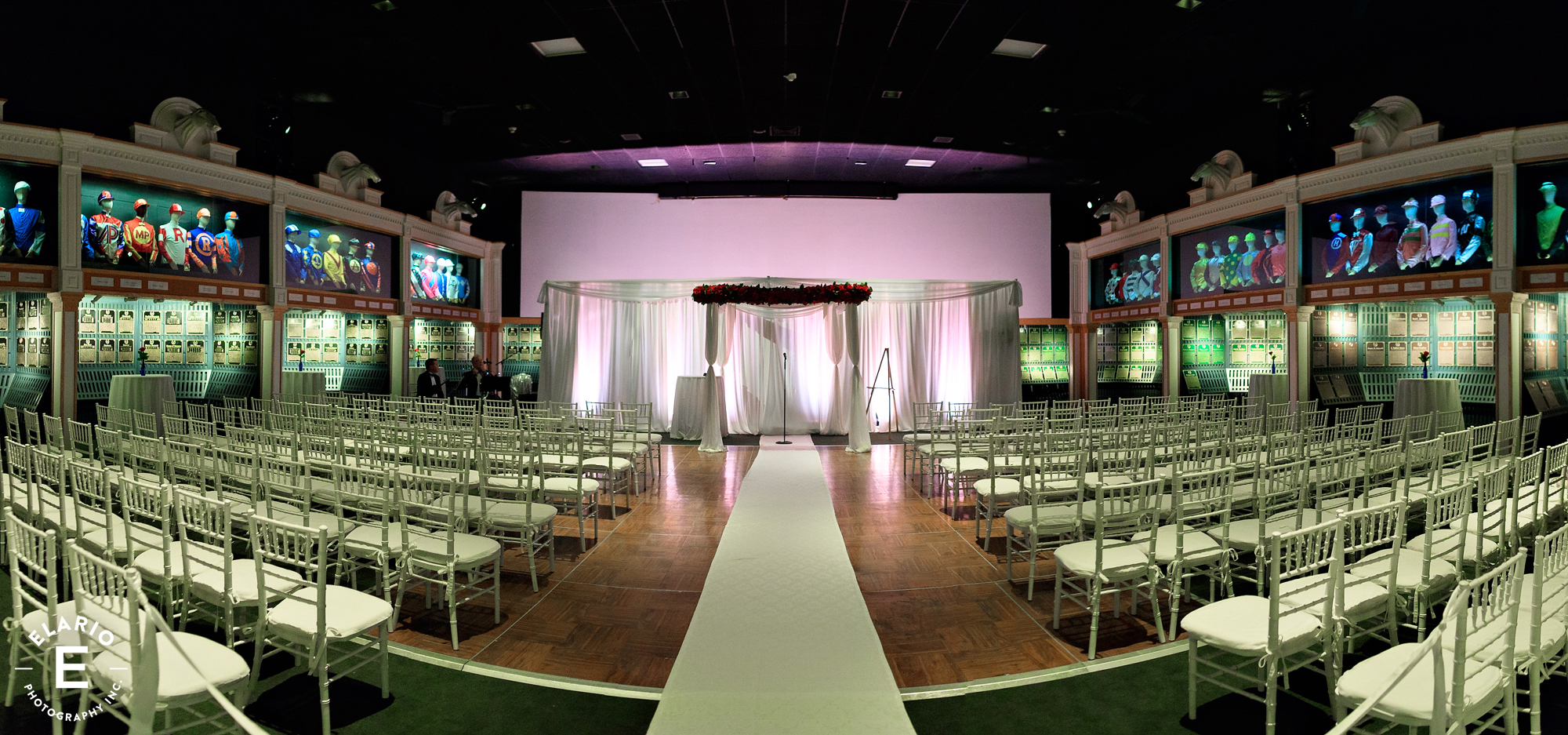 In this business it's hard to admit we have a favorite bride, wedding or even venue but Emily and Cameron's July 4th Weekend Wedding celebration was one for the books!!! There was nothing about this wedding that we didn't absolutely love! And just for the record, if you're planning a July 4th wedding THIS is the way to red, white and blue!
All of our favorite vendors were on board for Emily and Cameron's July 4th ! It started at the beautiful Pavilion Grand Hotel in Saratoga Springs, NY. We always feel blessed when we get to start our day there. Their customer service and attention to detail are truly some of the best this area has to offer. Emily and Cameron hosted a welcome party Saturday night on the rooftop terrace at Pavilion where they noshed on delicious food from Fish at 30 Lake.
Sunday morning the wedding party started their get-ready in the gorgeous Penthouse at the Pavilion with the talented Carinna Scott Makeup on beauty and The Cuttery out of Albany, NY on hair. Emily's bridesmaids and Cameron's groomsmen had us laughing from the minute we all walked in the door.
Then we were off to the historic Saratoga Racetrack for Emily and Cameron's first look and family photos! The track is our all-time favorite spot for a 1st look! It has so many beautiful spots to choose from and so much history. It worked perfectly with Emily and Cameron's red, white & blue theme. I mean seriously, look at those pictures from Elario...the red and white awnings and interior of the track were the perfect backdrop.
The reception at the National Museum of Racing, catered by The Wishing Well, was off the hook. Of course with the New York Players as entertainment how could not be??!! The party raged on until 11PM when the entire party left for the AFTER-party at The Brook Tavern. A great way to end the evening.
Thank you Emily, Cameron, Carol and Leon for allowing us the honor of being a part of this amazing wedding celebration! We love and miss you all.